All You Need to know About New Jersey Foreclosure Laws
All You Need to know About New Jersey Foreclosure Laws
---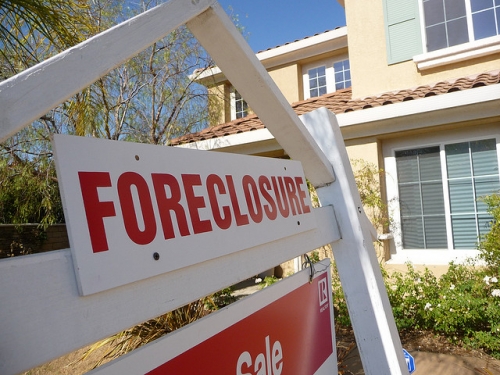 In case you are one of those homeowners who are running on the risk of foreclosure and live in New Jersey, you can do a lot more than panic. Now, let us see what foreclosure actually is! Well, the formal "definition" of the word 'foreclosure' is that it is the process of selling off of the mortgaged property in case the one who has sought mortgage is unable to pay off the mortgage. The process is also known as Sheriff's Sale.
Procedure
I. However, before the foreclosure begins the lender must send a notice to the one who has sought the mortgage. The notice must consist of the following:
The notice must notify that the lender has a mortgage on a particular property, the address and the name of the particular lender and/or the associate if any.
Reason of mortgage.
Right to cure the default and way to do it, that is to say that one can easily cure the default by making full-payment of the debt and that the lender must accept it and reinstate the mortgage. Moreover the lender cannot turn to the attorney during this time.
Statement in which amount to be paid and deadline to the same need to be mentioned
Statement explaining what would happen in case of failure of the payment.
There are many more info as above which would you can find out online.
II. To proceed further, according to N.J. Stat. Ann. 2A:50-58, a defaulting borrower fails to respond to a foreclosure notice, the foreclosing party may by email, let the borrower know about the final judgment (the notice of final judgment must be given 14 days prior to it) must be emailed. In case the borrower responds within ten days, and that he says that he wishes to pay off the debt, the foreclosing party is bound to give 45 days extra for the borrower to pay off the debt.
III. In failure of this then the entry of final judgment is to be made.
IV. New Jersey Court Rule 4:65-2, N.J. Stat. Ann. 2A:50-64 also states that the foreclosing party must mail the borrower a Notice of Sale. The Party conducting the sale must provide the notice to the sheriff's office.
V. Right redeem After Foreclosure: Foreclosure Assistance in NJ goes so far as to allow the following:
(i) The borrower can redeem the property until the time that the court confirms the sale.
(ii) In case the foreclosing party receives a deficiency judgment
If you are seeking protection from foreclosure or are seeking Foreclosure Mediation help, you might consider selling off your house to a real estate investor who are prepare to buy your house 'as-is'. A good suggestion of a NJ real estate investor is turbo Homes.