Selling Your Home in New Jersey without Real Estate Agents
Selling Your Home in New Jersey without Real Estate Agents
---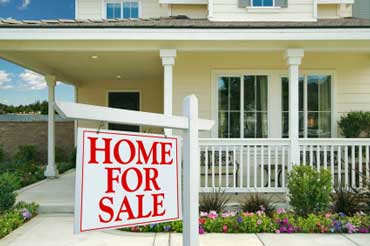 In today's tough housing market, many home owners are looking to sell their homes in New Jersey (NJ) without using a real estate agent. If you are one of such sellers, you can sell your home New Jersey directly to real estate investors such as Turbo Home Solutions. With this reputed firm in New Jersey, you may easily sell your house fast NJ within 7-10 days. This real estate investment company is appreciated in the market for its transparency in all business dealings, customer centric approach, ethical business processes and hassle-free transaction processes.
Why do people want to sell their home fast?
Many people in New Jersey are caught in tough situations. Some of them have missed their mortgage payment while others may be facing divorce or moving out of NJ. In such situations, they need to get rid of their property quickly, which can be availed by selling their house fast investment companies.
Selling your home in New Jersey using real estate agents consumes much more time than people typically anticipate. If your house needs work or has outdated features, it may sit on the market for even longer than even previously thought. If your house is in great condition, listed at a great price, and a buyer is brought to the table at the agreed price, just going through the closing process typically takes 2-3 months in its own.
Why avoid agents to sell your home fast?
You may find many real estate agents in NJ who promise to sell your house fast in NJ but never deliver on their promise. Due to many different variables, valuable time of the home owner is wasted.
Real estate agents in NJ typically charge 6% commission on the sale price to sell your home New Jersey. So selling without an agent will certainly save you big bucks. It means that for a $100,000 sale price, you will be paying a $6,000 in fees from your own pocket to the agent. On a $300,000 sale price, you will be paying $18,000 commission to the agent.
Benefits of selling your home to a real estate investor
If you don't have the time or patience to wait months or even years before selling your house, you can directly sell your home New Jersey to an investor such as Turbo Home Solutions. When you sell your home to us, and we agree on a price, you know the house will be off your hands within a matter of days or weeks – not months or years. In the event we don't come to an agreement on price, you will have only lost a day or two on your journey.
And don't forget – when selling to us, there will be no need of cleaning up or investing a single penny on any repair work to your home. It is purchased as is by Turbo Home Solutions, in cash.