Real Estate Investors: The Best Way to Sell Your Home Fast in NJ with Cash Offers and No Commissions
Real Estate Investors: The Best Way to Sell Your Home Fast in NJ with Cash Offers and No Commissions
---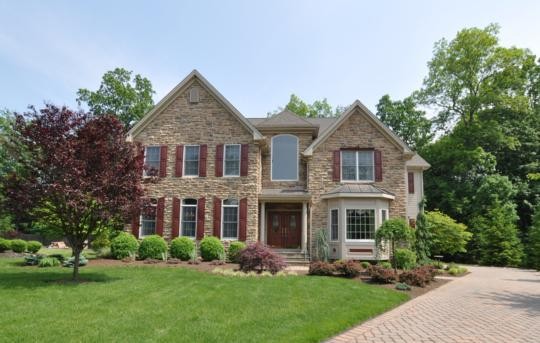 In recent weeks there has been a bit of talk about a market collapse, or at least a correction. Does this mean we are at the peak of another bubble, like that in 2007? Will real estate value plummet again like it did during the financial crisis? No one knows when the market will drop, but it will happen eventually whether it's tomorrow or next year. If you have any investment properties or have a home you are trying to sell, this may be the time to unload, and the sooner the better! Savvy investors know to buy at low prices and sell at high prices. The opportunity to sell is right now, and no one knows how long this opportunity will last.
Why not Real estate agents?
It is in your best interest to avoid conventional real estate selling methods (selling your home through a real estate agent or FSBO) if you want to sell your home fast, whether it's to unload your property or urgent need of cash.
As any experienced real estate investor in NJ will tell you, trying to sell through conventional methods might be an exercise of self-frustration during hard economic times. Using traditional real estate selling methods, you are bound to either sell far under what you anticipated, or have to wait a long period of time before you find a buyer.
Selling your home to real estate investors is not only fast but you don't have to pay commission. Commission by the real estate agent for listing your property for sale is usually 6% in the state of New Jersey. If you sell your home through real estate agent for $300,000 then you will be paying them a commission of $18,000 right off the bat.
When you choose to sell your home in NJ through real estate agents, they prefer your home to be in good condition, and may suggest some repair work in order to attract potential buyers. If you are in urgent need of cash or looking to unload your property as soon as possible, you may not want to go through the hassle of making any repairs. It is important to understand that even if you carry out the entire recommended repair work, there is no guarantee that the potential customers will buy a home New Jersey at your price.
Why choose Real estate investors in New Jersey
Selling your residential properties or homes to a real estate investor is considered by many property experts as the best way to sell a house NJ. When you sell your home to real estate investor, you don't have to pay any commission to them.
Real estate investors are the ones who can pay ready cash for houses they are keen to purchase in NJ that helps sellers who need urgent cash.

They can close a deal on the sellers' timeline by paying cash to the seller, often within as little as 7 days.

Real estate investor are ready to buy a home New Jersey in the condition it is in, which allows you to avoid undergoing costly repair work.
Final thought
If you approach a real estate investor such as Turbo Home Solutions, you may be able to sell your house very quickly for cash, without paying commission, and without carrying out any costly repair work.
For more information please contact us today and call us! 973-963-7776